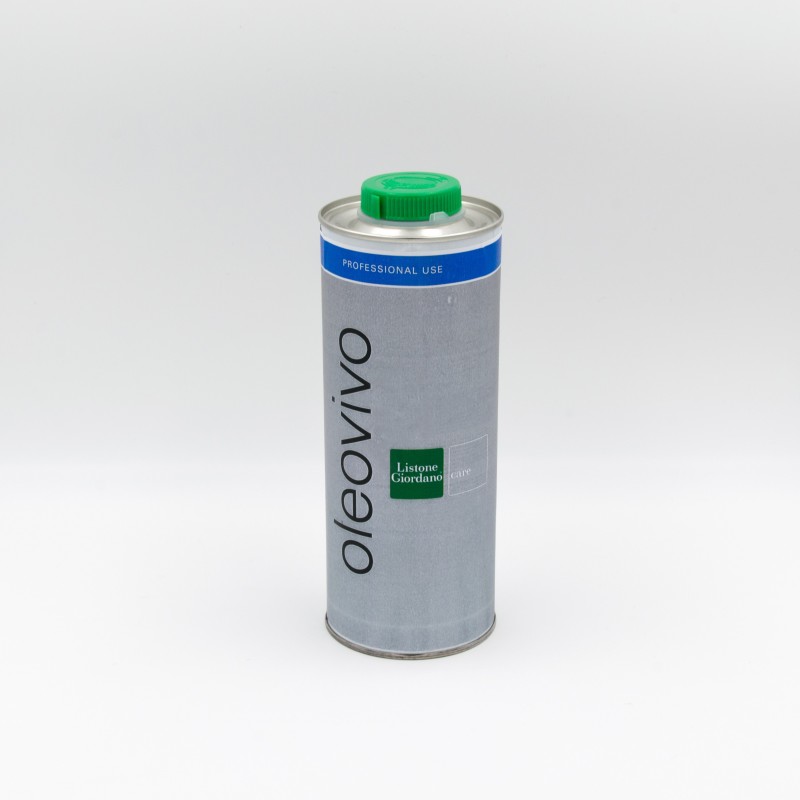  
Oleovivo
Solution natural oils based specially formulated to protect and revive the surfaces of hardwood floors Listone Giordano® oil finished. Domestic use
Restores the surface film of protection when it begins to loose its uniform appearance due to foot traffic and general wear. The use of Oleovivo® Listone Giordano must be scheduled based on the intensity of the floor's use. It is estimated that it must be applied every 6-12 months.
however it is advisable to apply the product for the first time 3-6 months after the installation.
Directions for use
Remove the dust found on the floor's surface by sweeping with a broom or, better yet, clean with a vacuum cleaner equipped with a brush suitable for oiled hardwood floors.
The floor should firstly be cleaned with Extraclean. Shake well.
Pour Oleovivo® Listone Giordano pure directly on the floor, a small amount at a time. Using a cotton cloth, spread the solution over the floor as if to clean, always wiping in the direction of the wood grain (this operation can be performed either by hand or with a large brush). Once the product is applied, the floor's surface should appear to be slightly wet.
Wait some minute (anyway no longer than 10-15 minutes).
Polish the floor's surface using a domestic buffer fitted with a felt pad or other soft material (do not use brushes). If you do not have a buffer, the floor can be polished by hand using a soft cloth underneath a long-handled floor brush.
While the floor can be walked upon as soon as the treatment has been completed,
it would be best to wait a few hours to ensure the best results.
We do not recommend the use of products other than Oleovivo® Listone Giordano.
Warning
Immediately after these operations have been completed, hang the cotton rags used during the application process in fresh air or soak in water. Rags that are left to pile up in poorly ventilated areas may spontaneously combust.
A 1 litre bottle of Oleovivo® Listone Giordano is generally sufficient for treating a surface area of approximately 80–100 m². By taking into account possible waste, it is recommended that you order 1 litre of product each 60 m² of hardwoof floor.
Data sheet
Destinazione d'uso

Regular Maintenance

Finiture

NATIF
Customers who bought this product also bought: